The Stallions of Hilliard Horses to Hug
We are so proud of our beautiful boys!
We do not have the facilities to stand them to outside mares, but hope to have foals by some of them for sale most years!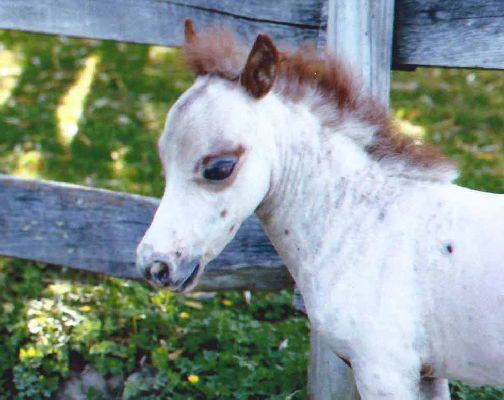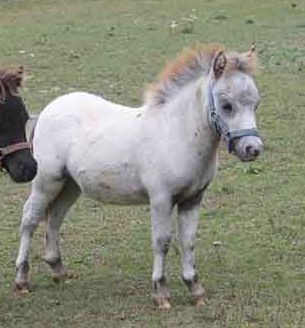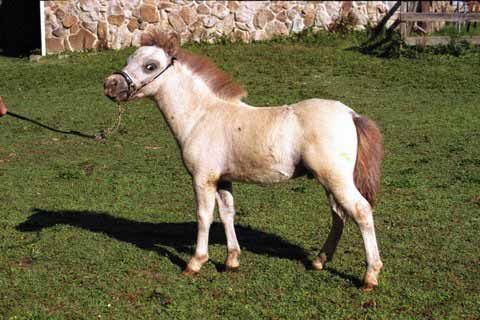 A Model Tuff Mohican
Tested N/N for three of the dwarf mutations and N/D4 for the D4 mutation, but will never produce a dwarf when bred to any of our N/N mares. And he will ONLY ever be bred to N/N mares.
AMHA/AMHR
Sire:
DRK Tuff Warrior
Dam: A Model Indian Love Song (daughter of Piano Man :)
We are soo excited to add this adorable little fewspot appaloosa colt as one of our future stallions!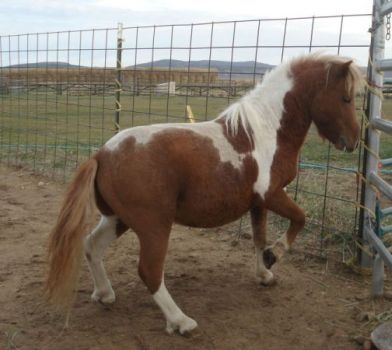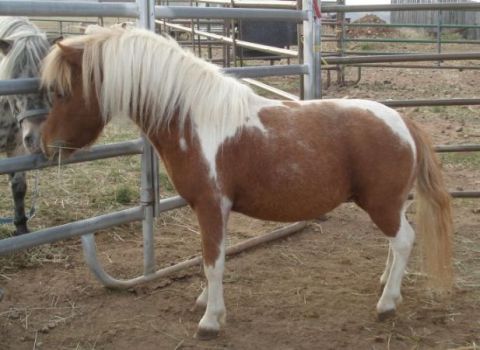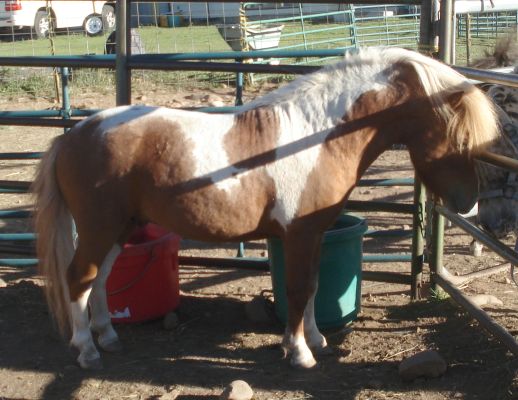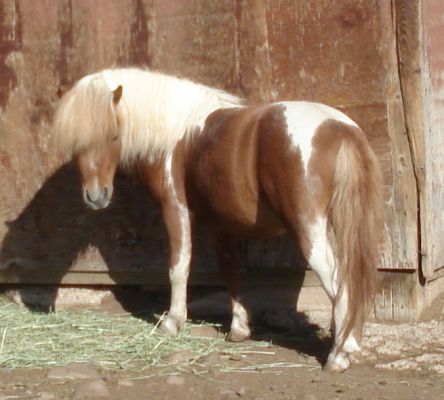 Kiltys Knickers of Bar Bar E
Tested N/N for all 4 of the ACAN dwarf mutations!
31.75" AMHA/AMHR
We are SOOOO excited to add this stallion from Bar Bar E to our boys. Thank you Erin! :)
His sire is a gorgeous son of our own tiny Acres Rambo, Leo of Bar Bar E, and his dam is a beautful palomino mare we have loved for over 20 years, Kitty of Bar Bar E (Kilty!) .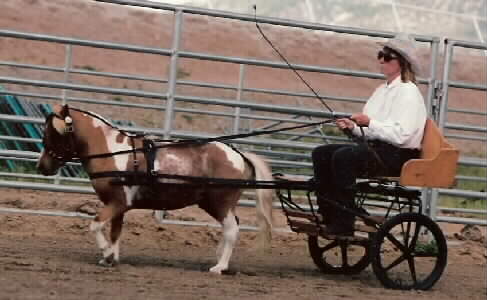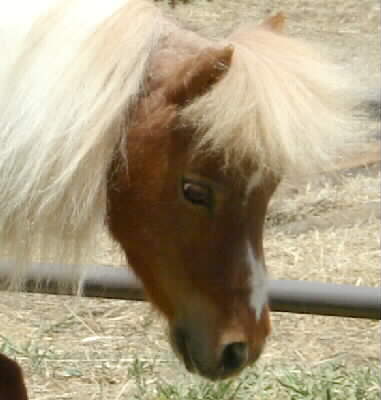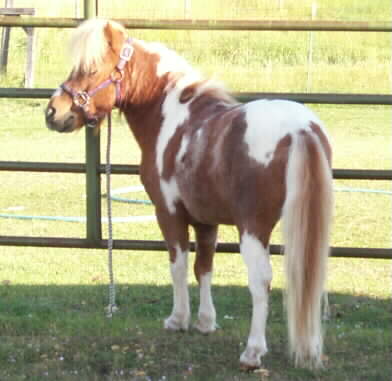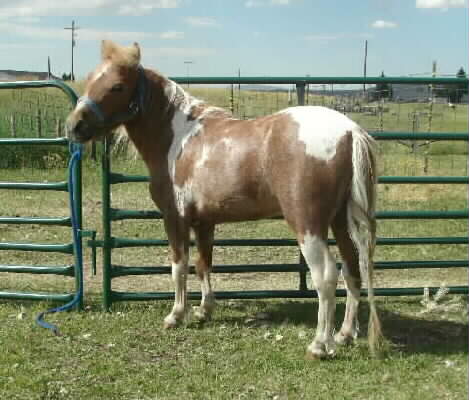 Tiny Acres Rambo........30.5"
March 18, 1988.........June 10, 2010
Rambo was our very special little guy we had from the time he was 4 months old. He placed Top 5 at the 1992 AMHA Nationals in Open Obstacle driving. His temperament Could not be beat!! And he produced so very many gorgeous foals for us. His sire was Soats Lil Gadabout and his dam was Cricket of Bar Bar E.
Rambo gave tiny kids rides and did birthday parties, weddings, many many parades, visited school, the nursing home, and took part in a Christmas pageant at church. There was not much he did not do and he always did what we asked of him. We will sure miss him!
We have 5 of his daughters still in our breeding program!
You will always live on in our hearts, Rambo. To me you were the perfect miniature horse.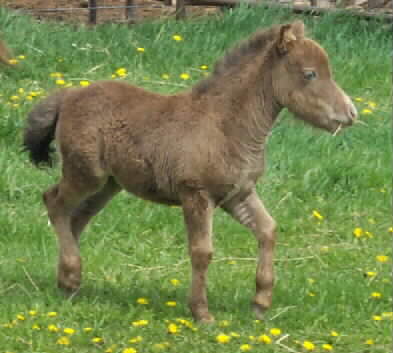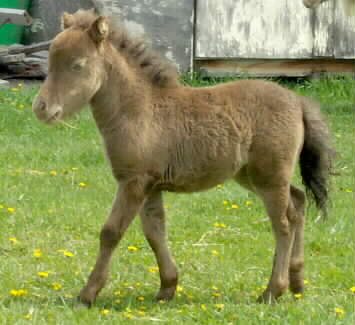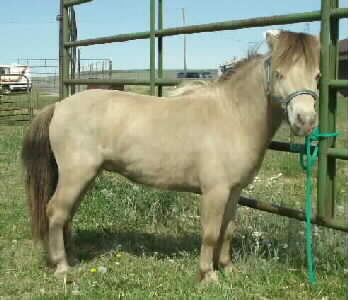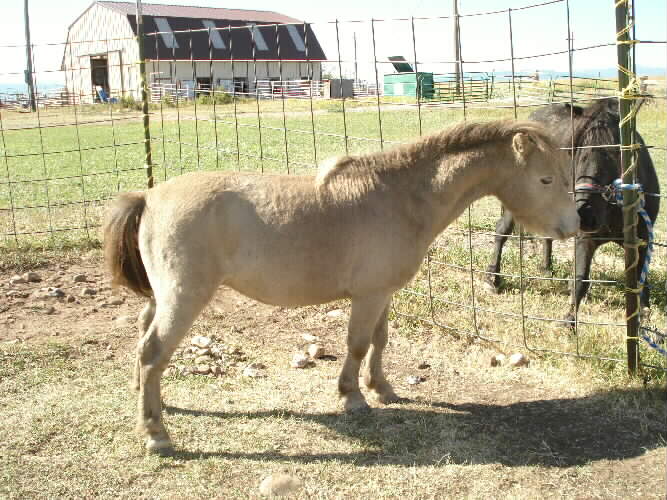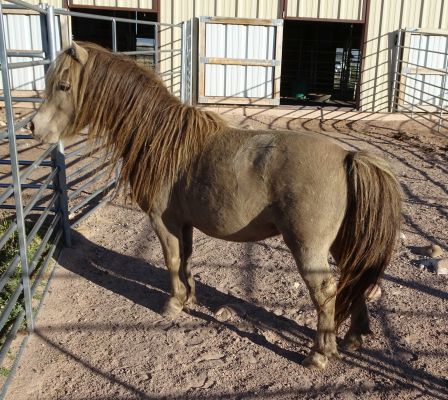 HHH Little Champagne Buckeroo... 29.75"
Tested N/N for all 4 of the ACAN dwarf mutations!
We are excited to co-own with our wonderful friends at Mountain Crest Minis....... our homebred little classic champagne stallion who is a great grandson of Boones Little Buckeroo! His sire is Chickadee Ridge Bionic Touchdown and his dam Toyland Perfect Surprise. He has produced lots of very nice foals over these past few years!
Return to Hilliard Horses-to-Hug Home Page